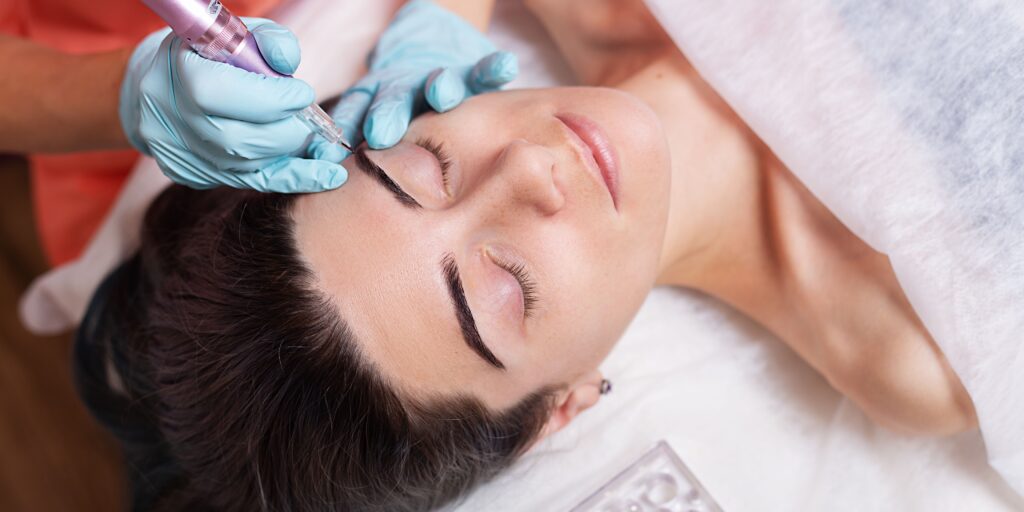 Eyelash and Eyebrow Tinting Northern Virginia
Dark, full eyelashes and eyebrows are a super popular trend.
The appearance can make you appear youthful and sexy. Many cosmetic clients at the Feisee Institute have to wear makeup on a daily basis in order to maintain this look. 
Women who have lighter hair colors can have a hard time making dark eyelashes and eyebrows look natural and accentuate their features. Applying makeup every day is a time-consuming process and it doesn't always turn out as perfectly as you had hoped. Indulging in 
eyelash and eyebrow tinting
 will not only simplify your makeup process but save you precious time in the morning also.
What is Eyelash and Eyebrow Tinting?
Eyelash and eyebrow tinting is a completely painless process that involves adding color and shape to the eye area. These tinting methods only take about an hour of your time and the results can last up to three to four weeks. During your eyelash and eyebrow tinting service, a professional will aid you in choosing the perfect colors to best accent your hair, eyes, and face. All you have to worry about is relaxing during the simple procedure.
What are the Benefits of Eyelash and Eyebrow Tinting?
There are many benefits when it comes to tinting your eyelashes. Those who want to emphasize their eyes and lashes, are allergic to mascara, or have other issues with using makeup products will find the procedure beneficial. Eyelash tinting allows people to have the eyelashes they want without having to bother with mascara.

I think Dr. Feisee and her staff are great! I think Sarah is awesome. I have received Botox injections several times from Dr. Feisee and I have had no issues. Not sure why there are so many bad reviews. If you aren't happy, give them the opportunity to fix it, they will. I'm incredibly pleased with Dr. Feisee and staff and have never had a bad experience. I haven't written many reviews in my life but I think many of the negative reviews are wrong and I wanted to make that known. Go see her, she's a great doctor.
Angela K.