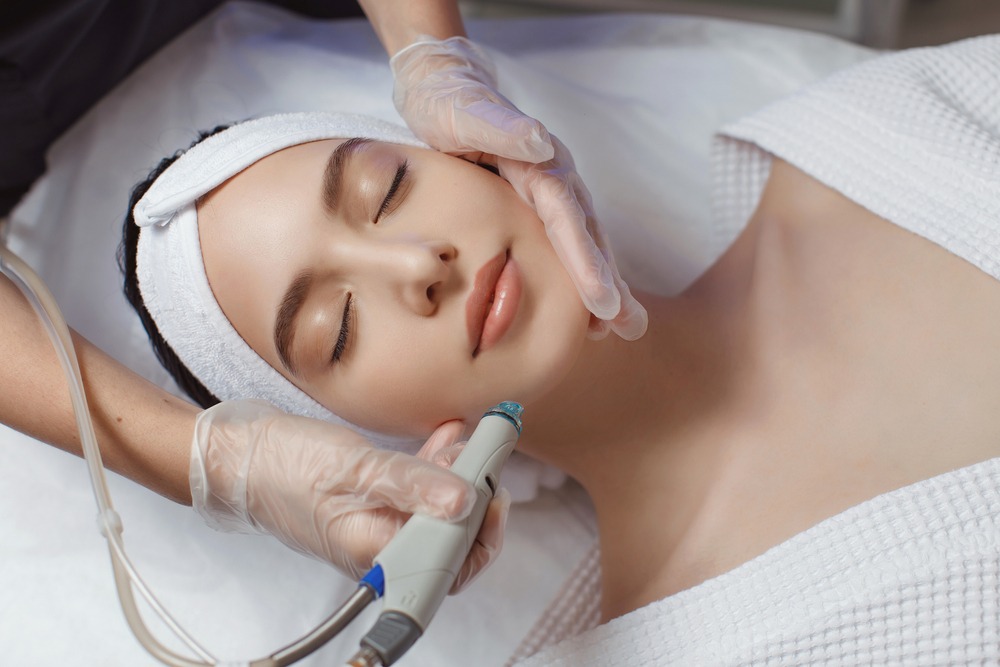 HydraFacial in Vienna, Virginia
A HydraFacial, or hydradermabrasion, is a non-invasive technique used to resurface the skin and costs as little as $75 for amazing rejuvenation!
It is a specific multi-step treatment to revitalize, smoothing, firming, restoring, and brightening your skin, giving you a healthy glow.
Why Choose a HydraFacial?
Choose this sensational treatment because you want healthy, glowing skin!
A HydraFacial not only cleanses pores, but it also exfoliates, hydrates, and infuses healing ingredients into the skin to improve skin tone, texture, and appearance. 
Say goodbye to fine lines, enlarged pores, hyperpigmentation, and other concerns without harsh treatments.
A HydraFacial is very gentle, unlike some other cosmetic procedures that provide similar results.
What Does a HydraFacial Feel Like?
Great news! Because HydraFacials are non-invasive, they are painless.
You may experience some tugging that feels like a small vacuum on your skin, but there is no real discomfort.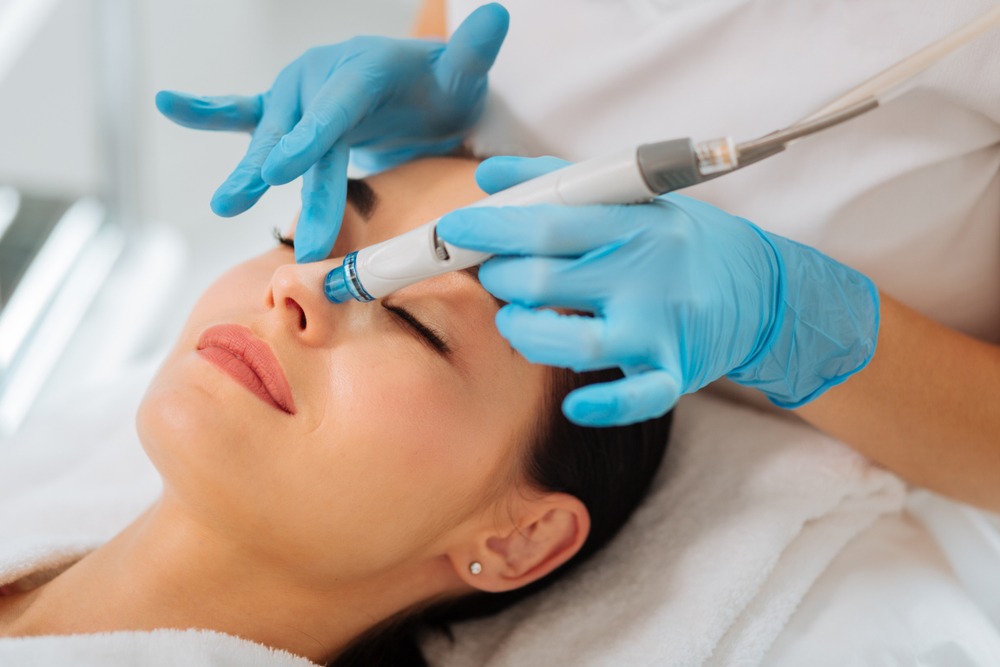 When Will I See HydraFacial Results?
There is no recovery time needed for this treatment, and you'll notice a difference immediately following a HydraFacial. You'll see the final effects after about a week.
Am I a Good Candidate for a HydraFacial?
HydraFacials are good for all skin types and anyone who wants to benefit from skin rejuvenation. If you want to remove brown spots, diminish pores, relieve acne and oily skin then a HydraFacial will likely benefit you. To find out for sure, you should book a consultation with a skincare expert.
Who Is the Best Provider for a HydraFacial in Vienna, Virginia?
Here at The Feisee Institute, Dr. Seddigheh Feisee and Mehdi Tavazoei, PA-C provide comfortable, professional skincare treatments, including HydraFacials. This is the top practice near Vienna for cosmetic services. 
Book your appointment for this amazing treatment today by calling 703-457-1040, and ask about our other services you can combine with a HydraFacial for maximum skin rejuvenation!

I think Dr. Feisee and her staff are great! I think Sarah is awesome. I have received Botox injections several times from Dr. Feisee and I have had no issues. Not sure why there are so many bad reviews. If you aren't happy, give them the opportunity to fix it, they will. I'm incredibly pleased with Dr. Feisee and staff and have never had a bad experience. I haven't written many reviews in my life but I think many of the negative reviews are wrong and I wanted to make that known. Go see her, she's a great doctor.
Angela K.