The Restylane product line contains a handful of different hyaluronic acid-based dermal fillers that can treat several skin concerns as you age.
Restylane Silk
Restylane Silk was the first FDA approved product that was given the green light to be used as a lip filler.
This smooth gel-based filler is ideal to restore and enhance your lips.
Restylane Lyft
Lyft has been approved by the FDA to add volume to the midface area including the cheeks.
This product is popular as it contains lidocaine which can block any feelings of pain or discomfort during your injections.
Other popular areas for this product include the smile lines (nasolabial folds.)
Restylane
Restylane is ideal to treat severe folds and wrinkles such as the nasolabial folds and to enhance the lips.
Restylane Refyne
This product in the Restylane line is more flexible in nature which lends the potential for more natural-looking results and allows for more movement in the treatment area.
This makes it perfect for use on the nasolabial folds as well as on marionette lines.
Restylane Defyne
The Defyne product in the Restylane line was specifically designed to mimic the hyaluronic acid which is naturally produced in your body.
As such, when applied to popular areas such as the nasolabial fold and marionette lines, it allows for a more natural range of facial expressions and movements.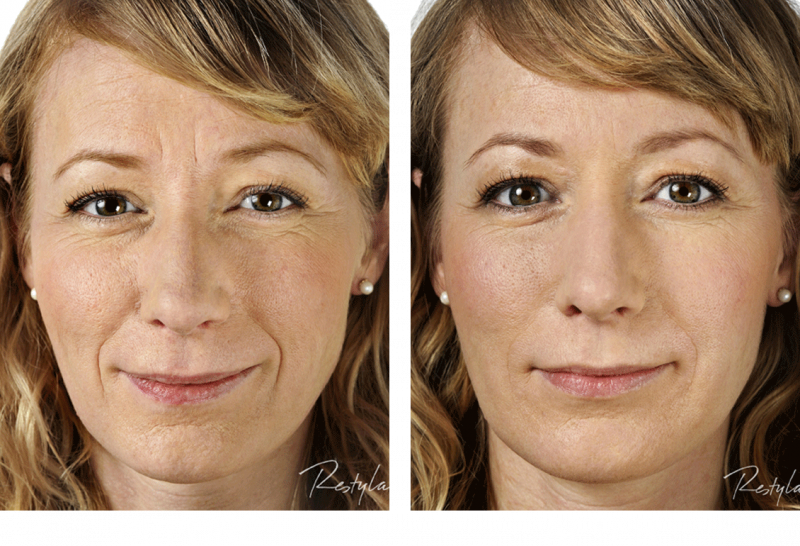 Side Effects
Common side effects include bruising, redness, and swelling. These are normal and should improve within a few days.
Is Restylane Permanent?
Your results are not permanent and will require follow up visits.
How Long Will My Injection Appointment Take?
You can generally expect your visit to take anywhere between 15 and 45 minutes.
If you are interested in addressing your skin concerns with Restylane, call The Feisee Institute today to schedule a consultation with a member of our team, (703)319-4161.

I think Dr. Feisee and her staff are great! I think Sarah is awesome. I have received Botox injections several times from Dr. Feisee and I have had no issues. Not sure why there are so many bad reviews. If you aren't happy, give them the opportunity to fix it, they will. I'm incredibly pleased with Dr. Feisee and staff and have never had a bad experience. I haven't written many reviews in my life but I think many of the negative reviews are wrong and I wanted to make that known. Go see her, she's a great doctor.
Angela K.