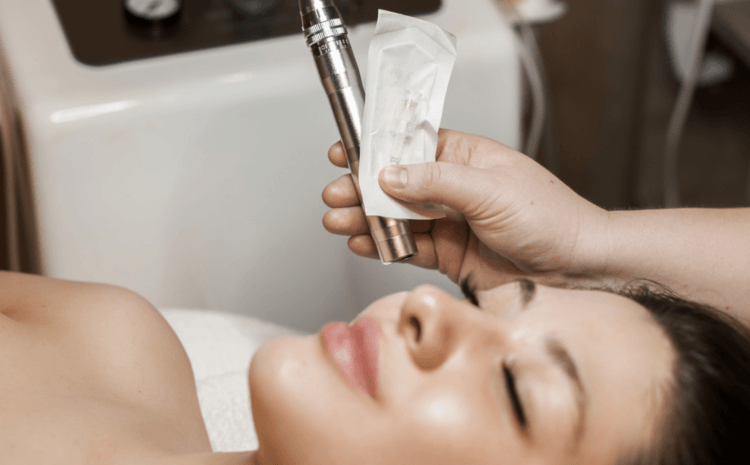 The truth is there are tons of DIY microneedling devices available. However, there are also many reasons why you need to see a professional if you want to stay safe and reap the benefits of the best microneedling treatment in Tysons Corner.
What Exactly Is Microneedling?
Microneedling is a non-surgical, minimally invasive cosmetic procedure that treats various skin concerns. During microneedling, tiny sterilized needles are used to create a controlled injury to the surface of your skin. The production of collagen and elastin is stimulated as you heal. 
What Can Microneedling Treat?
One of the biggest advantages of microneedling is the number of skin concerns it can correct:
Acne and acne scarring

Fine lines and wrinkles

Enlarged pores

Dark spots or hyperpigmentation

Uneven skin tone and texture

Skin elasticity
Not only is the best microneedling treatment in Tysons Corner good for your face, but it can also reduce the appearance of stretch marks. It can also jumpstart healthy hair growth for patients with alopecia, especially when combined with PRP.
In fact, microneedling with PRP, also known as a vampire facial, is a popular treatment amongst celebs because of its many skin rejuvenation benefits!
Is Microneedling Painful?
No, it isn't considered painful. However, it can be quite uncomfortable if it's not done correctly. It's not uncommon to be a little nervous about needles piercing sensitive areas of your face, but there is no need to worry. 
Before treatment begins, your provider will apply a numbing cream to make sure you're as comfortable as possible. You'll likely feel pressure during microneedling, but it shouldn't hurt. 
What Are Potential Microneedling Side Effects?
As with any treatment, side effects are to be expected, and microneedling is no different. As long as you have your procedure done by a professional, you can expect these side effects to be minor and temporary. 
Immediately following your session, it is normal to experience redness, swelling, and some discomfort. You might also notice tightness and peeling as you heal. 
Why Should I Avoid Microneedling at Home?
There is no denying the convenience of at-home microneedling devices. They are probably less expensive than what you might pay with a professional too. But, you are also putting yourself at great risk. 
As you know, microneedling causes injury to your skin, and believe it or not, it's tricky to create just the right amount of injury without doing significant damage. Unless you've been professionally trained, you could be putting yourself at risk for significant scarring. 
Another problem with microneedling yourself is pressure. Putting too much pressure on your skin can lead to several problems like blood spots, pimples, scarring, and extreme irritation. 
Unfortunately, you may get an infection when trying microneedling at home. On the contrary, you can be sure the needles used during treatment are completely sterilized and safe when you visit a doctor's office.
The cleanliness of your skin is also a consideration. A doctor has the necessary professional products and tools to make sure your skin is thoroughly cleansed and free of makeup, oil, and bacteria. 
Lastly, it only makes sense that if you want professional results you should seek professional treatment, right? It is simply impossible to achieve the same sensational microneedling results at home that you would at a doctor's office. 
If You Truly Want Sensational Results From the Best Microneedling Treatment in Tysons Corner, Choose The Feisee Institute!
Dr. Seddigheh Feisee is a renowned board-certified physician with over 35 years of experience. She specializes in aesthetic services including microneedling. 
Our team led by Dr. Feisee believes everyone should look and feel their best. That includes you! We deliver a level of high-quality care you won't find elsewhere.
Contact us today at 703-457-1040 to book your consultation to see if microneedling is right for you, and be on your way to smooth skin like you've never had before!