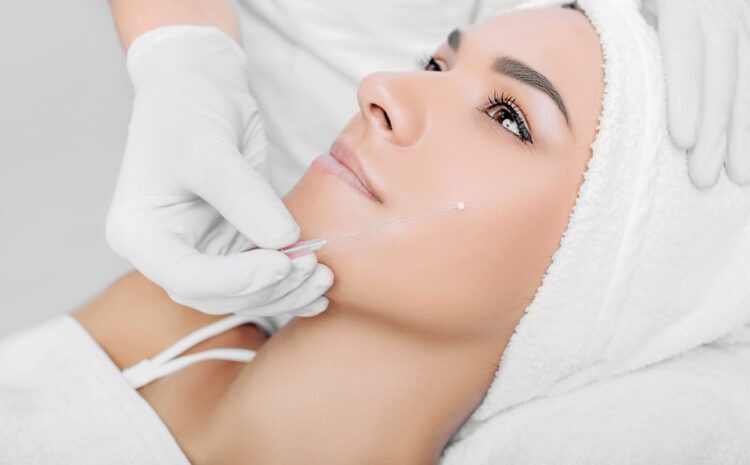 Why You Need a Thread Lift Specialist in Vienna, Virginia This Holiday Season
None of us can escape aging. But, that doesn't mean we want to see it in our holiday photos, right? This holiday treat yourself to the new generation of facelift, a thread lift – invasive surgery not required!
Thread lifts have incredible results and to enjoy them, you'll need the best thread lift specialist in Vienna, Virginia.
Wow! A Facelift Without Painful Surgery? How Is That Possible?
Instead of cutting away skin like with a traditional facelift, thread lifts use temporary sutures to gently pull the skin back, reducing the appearance of fine lines and wrinkles.
Thread lifts also have one big advantage. During the healing process, collagen growth is stimulated, and we all know how important collagen is when it comes to fighting the battle against aging!
If You Want Fantastic Results, Choose the Right Specialist
Before any cosmetic treatment, you should always be sure to choose someone who is skilled and qualified with years of experience. Ask to see before-and-after photos and be clear about your aesthetic goals. Also, don't be afraid to ask your specialist questions during a consultation with a thread lift specialist in Vienna, Virginia!
You Won't Believe How Easy It Is to Recover!
With plastic surgery, it takes weeks to recover. Who has that kind of time anymore? Only local anesthesia is needed for a thread lift, which means you can easily get back to your normal life after treatment. While you'll experience some redness, swelling, and a little soreness, you really don't need to dedicate downtime to recovery.
A Non-Surgical Facelift? Sign Me Up With the Best Thread Lift Specialist in Vienna, Virginia!
We have great success with thread lifts at The Feisee Institute, and we're sure you'll love the results! We invite you to call today to book your consultation to give yourself the perfect holiday gift.
Let's talk about how you'll benefit from a thread lift. You can reach us at 703-457-1040, and be sure to ask us about our current specials when you call!