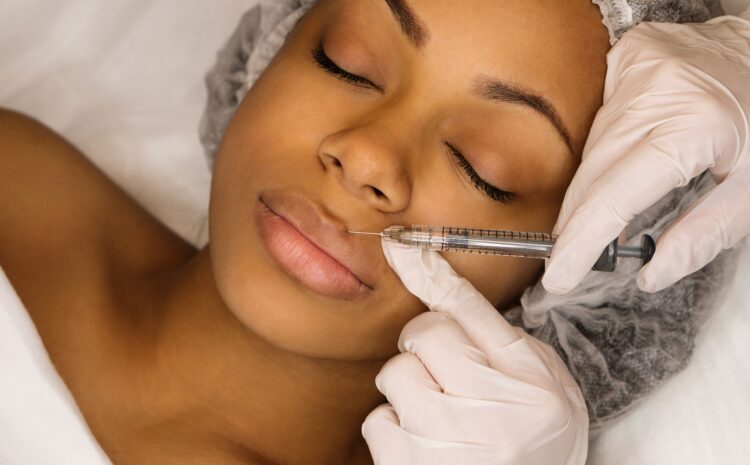 It's not uncommon to want to improve something about your physical aesthetic. For many people, that area is the lips. While you may have heard of dermal fillers for lips, you may not be familiar with the newer Botox lip flip, which can help improve the shape of your top lip. So, are lip flips worth it in Mclean, Virginia?
Are Lip Flips Worth It in McLean, Virginia?
One of the latest trends in cosmetic injectables, the Botox lip flip amplifies your natural beauty without overemphasizing it, resulting in a natural look. It is an alternative to lip augmentation that's not as invasive. A Botox lip flip is not as expensive as lip filler. Additionally, there's no downtime required. It can be done in less than 30 minutes with little effort on your part.
So yes, if you want to hide your gummy smile and/or improve the appearance of lip volume, it's absolutely worth it!
Can You Combine a Lip Flip and Lip Filler to Treat Both Lips While Eliminating a Gummy Smile?
Yes, a Botox lip flip and lip filler can be combined to enhance the contours of the lips by adding volume and definition, and you can often do it in just one visit!
Where Can You Get a Botox Lip Flip Near McLean With Amazing Results? Right Here at Feisee Institute!
Want to learn more before you decide on the answer to your question, "Are lip flips worth it in Mclean, Virginia?" Simply book a consultation to see if this treatment is right for you.
You have nothing to lose from a consultation, so give us a call now to book yours at 703-457-1040. We look forward to hearing from you and can't wait to show you your remarkable lip flip results! Ask about our current money-saving specials when you call.