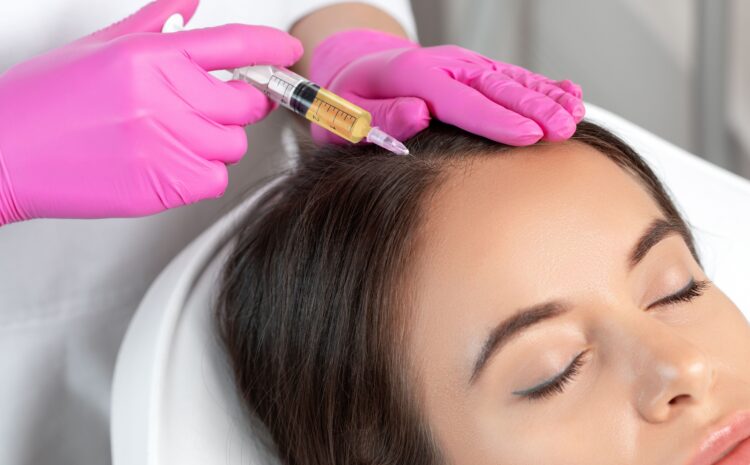 PRP hair restoration is a cutting-edge treatment helping hair loss sufferers suffer no more. This amazing hair restoration method aims to stimulate new hair growth and reverse hair loss while increasing hair density. So, how can a PRP hair specialist in Vienna, Virginia restore hair loss?
What Exactly Is PRP Anyway?
PRP, or platelet-rich plasma, is a treatment that uses the patient's blood to help promote hair growth. The procedure is simple. A small amount of blood is drawn from the patient and placed in a centrifuge. 
This machine separates the blood into different parts: red blood cells, white blood cells, and platelets. The platelet-rich plasma (PRP) is then injected back into the scalp to promote hair growth. PRP hair restoration is a minimally invasive and non-surgical way to treat hair loss.
How Can a PRP Hair Specialist in Vienna, Virginia Restore Hair Loss?
A PRP hair specialist can help to restore hair growth using your blood plasma, and the process only takes an hour to complete. You may need several sessions to achieve your ideal results, but your PRP expert can help by determining the cause of your hair loss, whether you're an ideal candidate, and how many treatment sessions it may take for long-term results.
Who's a Good Candidate for This Procedure?
The PRP hair restoration procedure is a revolutionary new treatment growing in popularity because so many people are good candidates for PRP hair restoration.
This treatment is a good option for patients who do not want surgery or are not candidates for surgery. Your hair loss should be recent, and you should have at least some active hair follicles.
Keep or Get A Full Head of Hair By Visiting Our PRP Hair Specialist in Vienna, Virginia
How can a PRP hair specialist in Vienna, Virginia restore hair loss? Now you know, so it's time to give us a call for a full head of hair! Contact us today at 703-457-1040 to schedule your consultation to see if you qualify for the remarkable results this amazing treatment can provide!