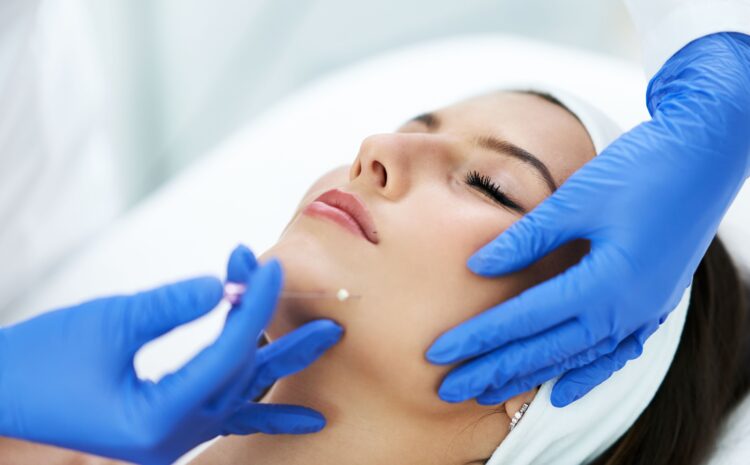 Thread lifts are an increasingly popular alternative to the traditional facelift, offering an innovative and non-surgical approach to skin rejuvenation.
If you want to know more about this non-invasive procedure, keep reading to learn the basic facts from a thread lift doctor.
What Is A Thread Lift?
A thread lift is a cosmetic procedure that offers a minimally invasive alternative to facelift surgery. Painless "barbs" grab onto your skin as the thread is pulled tight. Once a thread is inserted, your body's healing response activates. 
Even though you're not injured by the threads under your skin, your body detects the material and stimulates collagen production in the affected area. 
Collagen fills gaps in sagging skin and restores elasticity to your face. Results from a thread lift aren't meant to be permanent. Successful effects typically last from 1 to 3 years.
How Much Does A Thread Lift Cost?
The costs of a thread lift will vary according to your location. Additionally, the price will depend on how much experience your provider has. Finally, the number of treatment areas will affect your treatment price.
A thread lift typically costs 40 percent of what a traditional facelift would cost. On average, a thread lift costs $2025.
Are There Any Risks Or Side Effects?
A thread lift is a low-risk procedure with minimal recovery time, but there are side effects and some risk of complications. After a thread lift, it's not uncommon to experience bruising, swelling, bleeding, and/or slight pain at the site of the thread injection. 
There's a 15 to 20 percent chance of complications such as dimpling. Fortunately, complications are usually minor and fixable. Make sure to speak with your surgeon before having this treatment so that you can know what to expect.
If you're ready to learn more about thread lifts and what they can do for you, contact the Feisee Institute office at (703) 457-1040 or email drsfeisee37@gmail.com to start talking today!