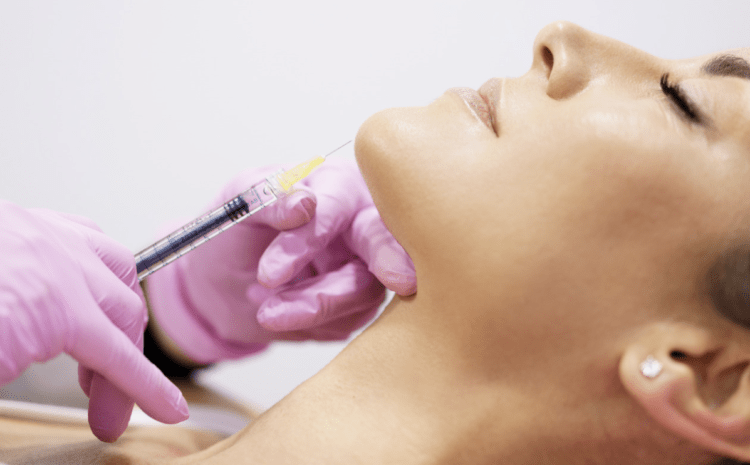 The most annoying thing about double chins is that they can affect anyone, no matter how slim, toned, and young you are. The second most annoying thing is how difficult they are to treat. Can you use Botox to help tighten a double chin? Read on to find out!
What Is Botox? Can It Reduce the Appearance of My Double Chin?
Botox is a popular cosmetic injectable that is most known for how quickly and effectively it treats fine lines and wrinkles, but did you know it can also be used as a non-surgical neck lift?
When injected into the neck and jaw muscles, Botox relaxes said muscles, making the skin appear smoother. So, while it doesn't explicitly treat or tighten a double chin, it can certainly improve the aesthetic of this area overall for a more flattering appearance.
What Alternatives Are There for Tightening a Double Chin?
There aren't many options for non-surgical double chin reduction. But Kybella is here to fix that! This is another injectable that is specifically designed to reduce excess submental fat, thanks to its main ingredient, deoxycholic acid.
Should I Combine Kybella and Botox to Help Tighten a Double Chin?
Many injectors recommend combining Kybella and Botox to help tighten a double chin and ensure that you get the slimming results that you want. The treatment plan for this depends on what your provider recommends, as well as the level of tightening you desire.
Most patients prefer to undergo a series of Kybella treatments first for optimal reduction, then inject Botox to further smooth the area.
Say Goodbye to Your Double Chin With Proven Treatments at The Feisee Institute!
Explore your options for double chin reduction with expertise from our renowned physician, Dr. Seddigheh Feisee! Together, we'll find the right solution for you, so don't wait – book your appointment today by calling 703-457-1040!