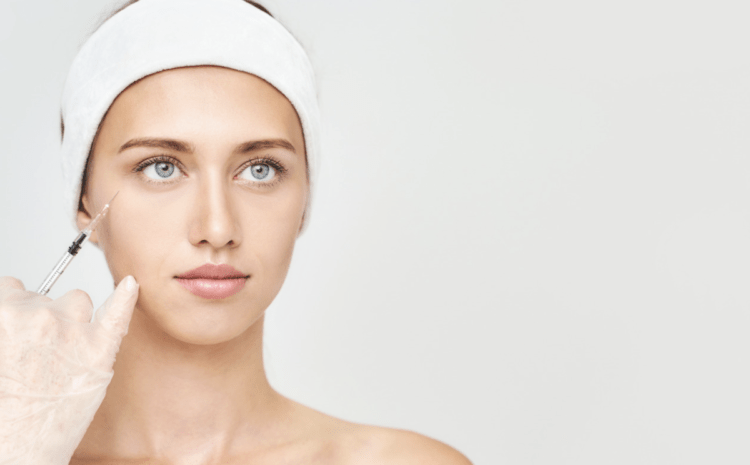 The eyes are the window to the soul.  They're also one of the first areas of the face to show signs of aging. Thankfully, cosmetic injectables like Juvéderm and Restylane are here to save the day. Here's why the best under-eye filler injectors recommend these HA-based products for stellar rejuvenation!
What Are Under-Eye Fillers?
Under-eye fillers, or tear trough fillers, are a type of dermal filler treatment that is performed to improve the appearance of skin underneath your eyes.
Some people struggle with their eyes looking tired, sad, and generally aged in appearance. If this sounds familiar, then eye filler may be the solution for you. Tear trough filler injections can treat the following:
Dark circles or shadows

Eye bags

Fine lines and creases

Hollow or sunken eyes

Puffiness
Which Soft Tissue Filler Is Best for the Tear Trough Area?
There are many types of dermal fillers that are used for facial enhancement and rejuvenation. The most common ones are calcium hydroxylapatite (Radiesse), poly-L-lactic acid (Sculptra), and hyaluronic acid (HA). The latter is available from several brands and is the best choice for under-eye use.
Synthetic HA fillers, available from brands like Restylane, Juvéderm, and Revanesse, are a favorite for the best under-eye filler injector because they provide the most natural-looking outcome.
Hyaluronic acid is a naturally occurring substance in the body. It is responsible for making your skin look plump, hydrated, and healthy. Fillers made of this substance are transparent, less likely to clump, and easy to smooth. Consequently, they offer incredibly flattering results.
What Is the Procedure Like When Getting Eye Fillers?
It can be intimidating at first, especially if you're new to cosmetic injectables. However, the process of getting under-eye filler injections is surprisingly easy and virtually painless. Here's what you can expect:
Your injector cleanses and marks your ideal injection points for accurate placement.

They apply a topical anesthetic, numbing the skin around your eyes for your comfort and ensuring that you feel little to no pain.

HA-based filler is injected using a small needle.

The injection process is complete, and your provider finishes by gently smoothing the filler.

Your injector will likely ask you to wait about 20 minutes before leaving to make sure there are no adverse reactions. This is just a precaution, and most people don't have 
When will I see the results?
Hyaluronic acid fillers deliver immediate results, which is another reason why they're such a favorite for both patients and doctors alike. But, they're not permanent. Depending on the brand use, your under-eye filler results will likely last six to 12 months.
Are Tear Trough Fillers Safe? Who Is a Good Candidate?
Under-eye fillers are generally safe, especially when injected by a reputable medical professional with plenty of experience! However, there are some potential temporary and mild side effects including redness, swelling, and bruising.
You are most likely to have a positive experience with tear-trough fillers if you are a healthy, non-smoking adult. Additionally, you should have realistic expectations. If you experience dark circles due to discoloration instead of shadows or hollows, this specific procedure will not benefit you.
Meet With the Best Under-Eye Filler Injector at The Feisee Institute to Learn More!
Our board-certified physician, Dr. Seddigheh Feisee, is the leading expert in facial rejuvenation and enhancement using dermal fillers! Call us at 703-457-1040 to schedule your consultation and find out if under-eye fillers are right for you!