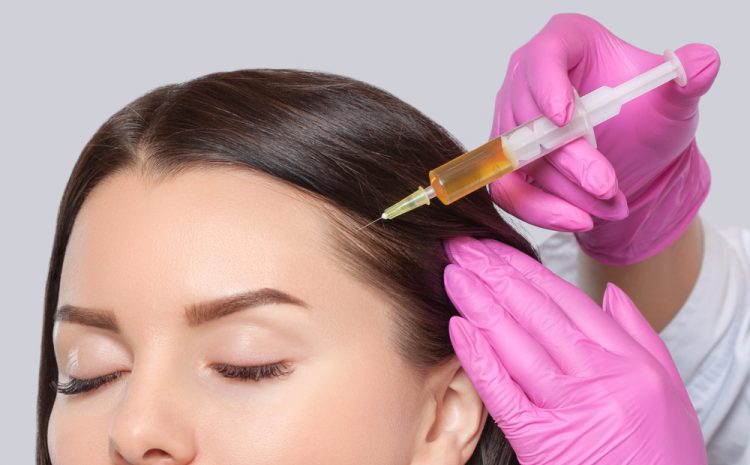 Platelet-rich plasma (PRP) therapy is an amazing, cutting-edge treatment in hair restoration.
It was first used to treat arthritis and injured muscles but is now known to have an incredible effect in improving hair density, reducing hair loss, and even in reversing the aging process when combined with microneedling. PRP sounds like a great option, but what is it, and does PRP work for hair restoration?
So, What Is PRP Therapy Anyway?
PRP uses blood drawn from a place like your arm that is put into a centrifuge. Your doctor retrieves the platelet-rich plasma suspended from your blood and turns it into an injectable that is applied meticulously to your scalp.
PRP Sounds Really Complicated – How Much Downtime Is Involved?
PRP is virtually pain-free, minimally invasive, and requires almost no downtime. It's safe for almost all people with thinning hair and hair loss, and is usually done in less than half an hour.
Does PRP Work for Hair Restoration in Every Case?
PRP is a wonderful option for almost anyone who is suffering from thinning hair and hair loss. It works really well for people with androgenic alopecia, which is a genetic kind of hair loss. PRP is also a great treatment for women who have postpartum alopecia. However, if you have hair loss because of thyroid or another condition, PRP is not going to work for you. PRP also does not work on extreme hair loss.
PRP Sounds Like the Right Choice for Me, So How See Will I See Results?
Many people notice their hair growing back and getting thicker in about two to three months. To receive the maximum benefits of PRP, it is best to get treatments once a month for three to four months, and then treatments every three to six months after that. PRP works miracles with other hair restoration treatments, so be sure to talk with your doctor about combination therapy!
The Feisee Institute Offers Experts in Hair Restoration!
Our staff is friendly, knowledgeable, and ready to give you hair you'll love! We offer a variety of services to help you look and feel your best. Contact us at Feisee Institute today at 703-457-1040 to schedule a consultation and find out does PRP work for hair restoration for you!