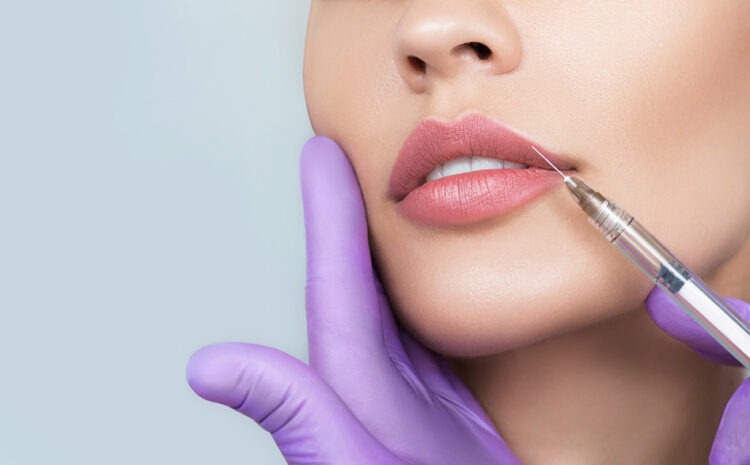 Do you notice your lips looking thinner when you look in the mirror? As a person ages, their body doesn't produce as much collagen and it begins breaking down what collagen it has, leading to a loss of volume.
It's totally normal. Dermal fillers for lips are an excellent way to replenish lost volume in this area. So, how long do lip fillers last? Let's take a look at what lip fillers are, how they work, and how long you'll see results. 
What Exactly Are Lip Fillers, and How Do They Work?
Lip fillers are non-surgical, non-invasive injections used to increase natural hyaluronic acid production giving your lips a fuller look. There are different types of lip fillers, but they all have the same main ingredient: hyaluronic acid (HA). 
Since it is naturally occuring in the body, HA is easily broken down and used by the body to give you a smooth, natural looking finish. Typically, Juvéderm or Radiesse are used to plump the lips. Depending on your current lip state and where you want to be, there are ways to customize both injections to fit your needs. 
How Long Do Lip Fillers Last?
You should begin to see at least some result from a lip filler immediately. However, you won't see final results for about two weeks. Lip fillers will make the lips swell over the final result size for about one to three days after injections, after which you should be able to see a more perfected and final result. Depending on the type of filler, and the amount used, your results should last about six to twelve months. 
What Are You Waiting For?
Ready for juicier, plumper lips without the hassle of trying to overdraw your lips and get that perfect shape with a pencil? Call us today at 703-457-1040 to schedule a consultation with one of our experts now that you know how long do lip fillers last. Let us give you the perfect pucker with dermal fillers for lips!