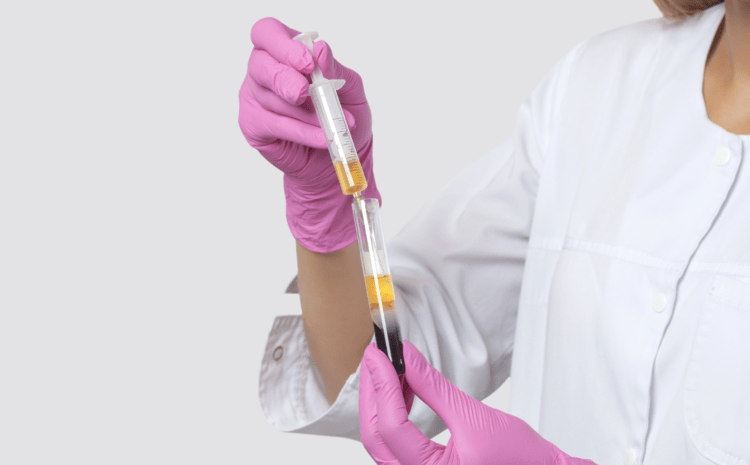 Troubled by hair loss? Is your skin looking a little lackluster and in need of serious TLC? What if there was a treatment that could safely and significantly improve both? Good news…there is! For years, platelet-rich plasma (PRP) has been used in the medical world for the treatment of various injuries. Now, the beauty industry has caught on to its amazing healing and skin rejuvenation abilities. This quick guide will answer your questions about how this treatment works, as well as the PRP cost in Vienna and more!
What Exactly Is Platelet-Rich Plasma?
Your blood contains many components including white and red blood cells, platelets, and plasma among other essential nutrients. It is your platelets that are the key to healing. Have you noticed how your wounds scab? That is platelets at work!
PRP contains important growth factors and proteins. When injected as a treatment for hair loss or skin rejuvenation, cell renewal and tissue growth are boosted.
How Is PRP Obtained?
It's only a matter of a simple blood draw just like it's done at your doctor's office. Once drawn, your blood is spun in a centrifuge to separate the PRP. This allows your provider to remove only the platelet-rich plasma. Your PRP treatment is then injected into your areas of need.
What Does PRP for Skin Treat? How Many Injections of PRP Do I Need for Great Results?
PRP for skin rejuvenation can address several concerns. If you have acne, acne scarring, uneven skin texture, or unwanted signs of aging such as fine lines or wrinkles, you can benefit from platelet-rich plasma. One popular treatment using PRP combines it with microneedling in what's known as a vampire facial. Celebs love this skin-healing treatment!
The typical PRP f treatment plan for skin is one session scheduled once a month for three months. Afterward, you can expect to enjoy your final PRP outcome for nine months to one year.
How Does It Work for Hair Loss?
Platelet-rich plasma is highly concentrated. When injected into your scalp, the PRP nourishes your hair follicles to stimulate hair growth as well as improve the density of your existing hair.
If you choose PRP for hair loss, you can expect at least three to six treatments for your initial round of therapy. Because the results are long-lasting, most patients do not need to repeat treatment for up to a year or even longer.
How Much Does PRP Cost in Vienna?
How much you pay for PRP injections depends on the areas you are treating, the experience of your doctor, and your geographic location, among other factors. In general, you can expect to pay between $700 to $2,000 or more for a single treatment.
Is This Revolutionary Treatment Safe?
Whether you have PRP injections for your skin or hair, it comes from you. That means there is little to no risk of any adverse reactions. However, you might experience minor yet temporary side effects such as bleeding at the injection sites and some discomfort.
Discover What PRP Can Do for You at The Feisee Institute!
As long as you are generally healthy with a desire to safely treat hair loss or certain skin concerns, you're likely a great candidate for PRP treatment. Find out for sure by booking a consultation with Dr. Feisee and the team!
We would love the opportunity to share with you how you'll benefit from treatment and give you a customized quote on your PRP cost in Vienna. If you've noticed your hair thinning, your skin needs a little boost, or both we can help. Let's have a conversation about your unique needs and work together to create a personalized PRP treatment plan. Contact us at 703-457-1040 now!