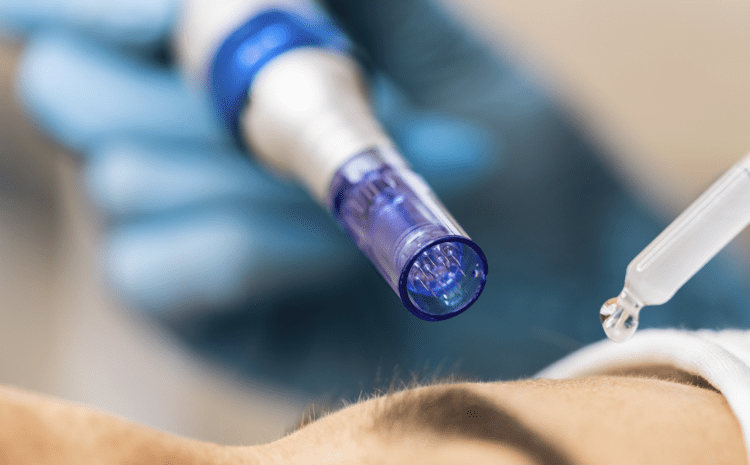 There are at-home microneedling products available, and while you might be tempted to give it a go, it's not a great idea. If done incorrectly, you can actually do more harm than good. Instead, follow these steps to find the best microneedling specialist in Virginia for treatments like Secret RF microneedling. 
Ask People You Trust About Their Microneedling Specialist
Do you know someone who has had microneedling? Ask around! Word of mouth is a great way to find quality skincare treatments. Check-in with family and friends to find out who they recommend.
Find Out What Patients Have to Say About Providers Near You
In the field of cosmetic procedures, a provider's reputation is everything. The easiest way to find out exactly the kind of work they produce is to read reviews and testimonials online.
Check Credentials Before Choosing a Microneedling Provider
The top microneedling specialist in Virginia has the background necessary to make sure you experience great results. Do a little digging to find out about their education, training, certifications, and years of experience. Never be afraid to ask questions!
Pay Attention to Your Instincts
For some people, the best way to find a specialist is through an in-person meeting. A microneedling consultation allows you the chance to see how you feel. When you leave, ask yourself if you felt comfortable with the specialist and staff. 
Was the environment clean and comfortable? Did you feel welcome? Do you feel all of your questions were answered honestly and completely? If you didn't feel totally at ease, then keep looking. 
Your Search for the #1 Microneedling Specialist in Virginia Ends When You Call The Feisee Institute!
Plastic surgery isn't for everyone, but non-invasive skin tightening procedures like microneedling might just be the solution you're looking for. It's a safe way to boost your skin's health and eliminate unwanted signs of aging.
Contact us today at 703-457-1040 to learn how microneedling can help you look and feel younger without the risks and downtime of cosmetic surgery!