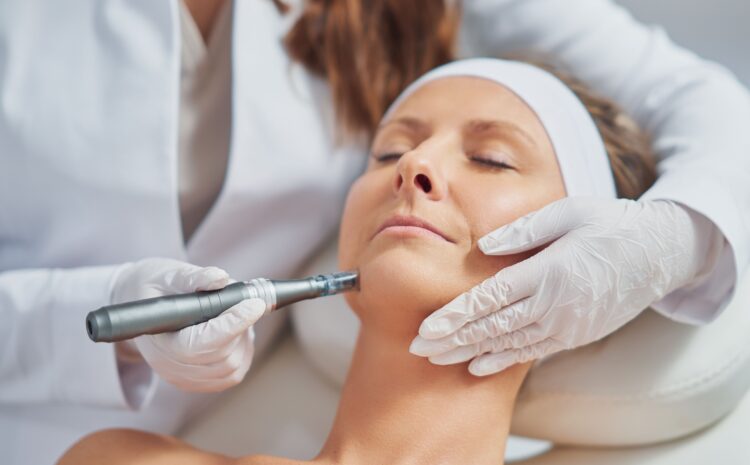 Acne itself can be embarrassing, but acne scarring is even worse! Makeup might camouflage some skin concerns, but it can't really hide everything. So, what's the solution? So thousands of men and women have done and chosen microneedling for acne in Vienna. It's safe, and effective, and will have you putting your best face forward in no time! 
How Does Microneedling Work?
As the name suggests, tiny needles are used to create a controlled injury to the top layer of your skin. It is during the healing process that the magic happens!
As your skin heals, collagen production is stimulated. This new collagen smoothes and firms your skin. 
Does Microneedling Work for All Acne Scars?
According to the American Academy of Dermatology, microneedling works better for depressed acne scars or "pits." That being said, there are studies that show this treatment can also work for other types of scars. 
If you have questions about which treatment option is best for your scars, always ask your provider. It is possible you'll benefit from microneedling combined with additional therapies such as platelet-rich plasma (PRP).
Microneedling Works for Other Skin Concerns Too!
This isn't a treatment just for acne scars. Microneedling can treat multiple skin concerns including fine lines/wrinkles, skin discoloration, sun damage, and large pores. It also works on other areas of the body to treat cellulite and stretch marks. 
Does Microneedling Have Side Effects?
Microneedling for acne in Vienna does have minor side effects. It is possible to experience redness, swelling, and skin flaking for a few days after treatment. You might also notice mild acne breakouts. It's important you don't pick at your skin and let it heal naturally to avoid further scarring. 
Preparing for Microneedling Is So Easy – Just Follow These Steps
As with most treatments, you'll find if you prepare you can expect better results. You'll be given full pre-treatment and post-microneedling instructions from your provider. Be sure to follow them carefully. Here are some important tips to keep in mind that may be included. 
If you take Accutane or use topical retinoids, you'll need to discontinue use at least six months before microneedling appointment. These increase skin sensitivity and cause irritation. 
If you are prone to cold sores, you'll be advised to take antiviral medicine 48 hours before your microneedling appointment. This can prevent flare-ups after treatment.
Will I Need More Than Once Microneedling Treatment for Amazing Results?
The number of sessions you need depends on the complexity of your acne scarring. It takes longer to smooth these areas of your skin than it does others. Patients tend to benefit most from three to six microneedling treatments for optimal results. 
Considering an At-Home Microneedling Device? Here's Why You Shouldn't Do It
While it may be tempting, the bottom line is it's just not safe to attempt microneedling at home. You put yourself at risk of damaging tissue. There is also an increased risk of infection. It is always better to make your safety a priority and leave microneedling to a professional.
Are You Ready to Experience the Benefits of Microneedling for Acne in Vienna? Call The Feisee Institute Now!
We understand how troubling acne scarring can be. There are only so many over-the-counter products and so much that makeup can do! It's time to stop wasting your money and give microneedling a try. 
At The Feisee Institute, you'll be met with compassion and an outstanding level of care you won't find anywhere else. Book your appointment, and let's talk about how microneedling can help improve your skin. Call us at 703-457-1040 today, and be sure to ask about our current specials on amazing skincare services!