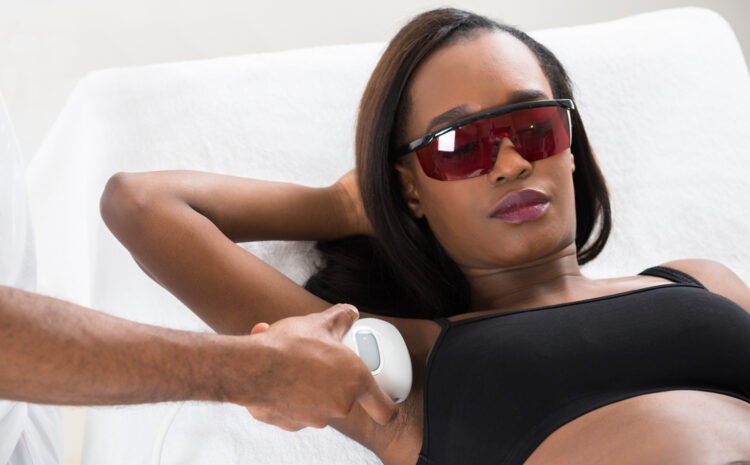 Does Laser Hair Removal for All Skin Types Really Work?
There is nothing like showing off sexy, smooth skin whenever you wear your favorite clothes. But amazing skin doesn't come without hours spent shaving, razor burn, and ingrown hairs.
Permanent hair removal looks fantastic, but does laser hair removal for all skin types really work?
Just Give It to Me Straight – Is Laser Hair Removal for All Skin Types?
When laser hair removal (LHR) first arrived on the scene as a cosmetic treatment, it was only for people with light skin and dark hair. That's because cosmetic lasers in the past couldn't distinguish light hair on light skin or dark hair on dark skin. However, that has completely changed and LHR has been available to all skin tones and types for several years.
Tell Me the Details on the Right Laser for My LHR!
If you want successful results with laser hair removal for all skin types, you need to have the right laser. There are two kinds of cosmetic lasers that work: the Nd:YAG and the diode.
The Nd:YAG laser is considered the best laser for all skin tones, because it can easily see the difference between your hair and skin. The diode is also considered very safe for almost everyone. Your LHR expert can help you choose the right one for your skin.
Great – So, How Much Does LHR Cost?
In order to achieve permanent results, you need to have several sessions of laser hair removal. So, plan on coming back for more treatments.
The cost per session is around $285, but prices vary by the body part you're treating, the expertise of the person performing your treatment, and your geographic location.
LHR Pairs Well With Anti-Aging Injections and Other Aesthetic Services!
If you're ready to make sure your skin looks amazing before and after LHR, contact the Feisee Institute for Botox, thread lifts, or other treatments. We are passionate about providing you with comfort, courtesy, and incredible results.
Contact us today at 703-457-1040 to book an appointment for cosmetic treatments that perfectly compliment laser hair removal in Vienna, so you always look your absolute best!