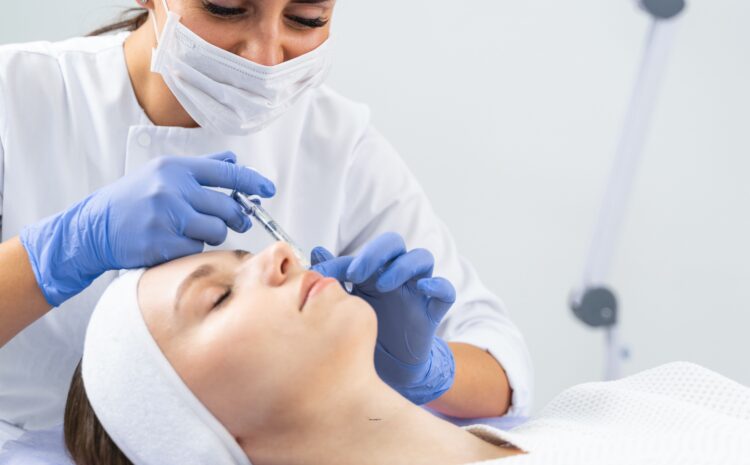 Do your eyes look worn out and tired even if you are well-rested? Or do the under-eye shadows make your face look dull? Under-eye fillers can help. Let's understand more!
What Are Under-Eye Fillers?
Firstly, under-eye fillers are fillers used to lighten the under-eye area to make it look brighter and plumper. Additionally, they make you look fresh and well-rested. 
Eye fillers work by injecting various substances, such as hyaluronic acid that boost collagen production in the skin.
Collagen is a skin protein that keeps your skin plump and stretchable. Aging and environmental pollution can lower collagen production, making the under-eye area look dull.
Eye fillers promote the production of collagen, giving a refreshed look.
Are You a Good Candidate?
Darkness in the tear trough area can be genetic. However, other issues can also cause it, including:
Poor sleep patterns

Too much pigment

Aging

Dehydration

Visible blood vessels
Eye filler is an excellent choice for people with dark under-eye areas caused by aging or genetics. 
If you vape or smoke, eye filler may not be the right option. This is because smoking hinders healing and reduces the effectiveness of the procedure.
How Much Does It Cost?
The cost may vary based on various factors, such as the expertise of the doctor, the location of the clinic, and your cosmetic goals. 
In Vienna, the cost may range from around $600 to $1,600 per syringe.
The specialist will examine your skin and provide an accurate cost for you. 
Are you certain that eye filler is the right choice for you?
Get the best under-eye filler doctor in Vienna, Virginia. Dr. Feisse is a renowned, trusted, and well-respected Board-Certified physician with extensive aesthetic services and laser surgery training. She has served clients in D.C., Northern Virginia, and Maryland for over 35 years.
Book a consultation with Dr. Feisse today!