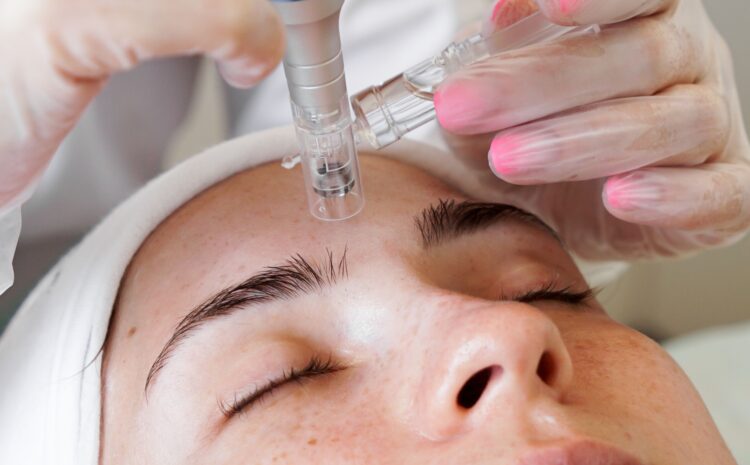 As you age, you start to get a little anxious about any scarring, uneven textures, hyperpigmentation, or sun damage. It's natural, after all, to want people to notice your best physical attributes. If you want to minimize the signs of aging, then microneedling, a treatment that fixes all these blemishes, might be for you. Keep reading to learn where to find the best microneedling in Vienna, VA.
How Does Microneedling Work?
Collagen is the most abundant protein in the human body and it's responsible for the smooth, firm, bright skin we associate with youth and beauty. However, collagen production slows with age. This is why our skin loses tension as we grow older. Microneedling creates tiny injuries in the skin so the body's natural healing process creates new skin cells and produces collagen. This tightens the skin and replaces damaged or stretched skin with new cells.
Am I A Good Candidate?
Basically, any healthy person of any skin type can undergo the microneedling procedure. If you desire brighter, smoother skin, reduced scarring, or minimized sun damage, microneedling could be an ideal option.
Results And Downtime
Results for microneedling are almost immediate. After your first session, you could leave already feeling softer, tighter-looking skin. As your body heals the tiny injuries and replaces the older skin cells with new young cells, your collagen production will increase. The better quality collagen lasts longer, so your results could last for a year or even longer. Microneedling has little to no downtime. Some side effects you could experience are skin sensitivity, bruising for deeper treatments, and redness/swelling in the days following the treatment. These side effects are easily managed, however, with over-the-counter pain medication or ice. While there are cheaper, DIY microneedling options, the results are not as long-lasting or effective as they would be with professional treatments. 
If you're ready to look into the best and most effective microneedling treatment in Vienna, call the Feisee Institute today at (703) 457-1040 to schedule your consultation!