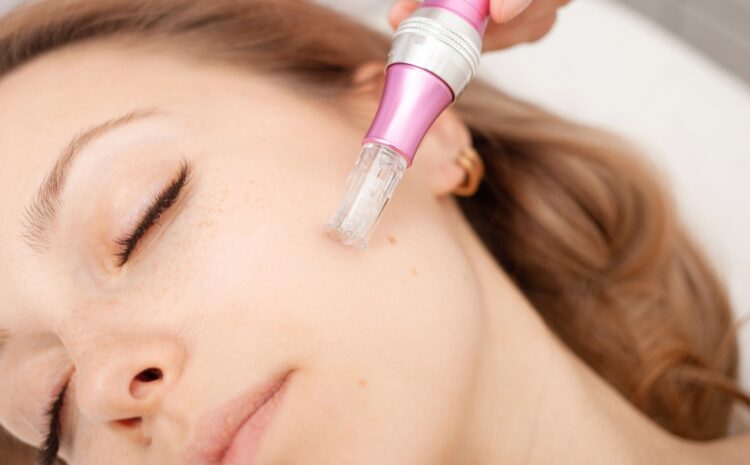 Experts in dermatology agree that microneedling is one of the best non-invasive methods to reduce the appearance of wrinkles and fine lines and to help make moisturizers more effective. Microneedling is also referred to as collagen induction therapy. Microneedling is administered via small handheld devices with tiny needles. The device is applied to the surface of the skin to stimulate new collagen and elastin production in the skin. Keep reading to learn all you know from the best microneedling specialist near Virginia.
What Is The Microneedling Process Like?
When you meet with your provider, you should discuss the best course of treatment as well as your aesthetic goals. During the consultation, it is important to inform your doctor if you have active acne outbreaks, experience eczema, or have any other medical conditions. Your doctor will use this information to determine if microneedling is the best course of action for you.
When you arrive for your appointment, the microneedling itself will only take about 15 minutes. You might be prescribed a topical numbing cream to minimize any potential discomfort. The microneedling is done using a small, hand-held device with small needles that sweep over the selected areas of your skin. It is these small pinpricks that encourage the production of collagen and improve the appearance of your skin.
What Is The Aftercare For Microneedling?
Microneedling is a very safe, non-invasive procedure. Therefore, there is no downtime necessary following the treatment. So, patients can immediately return to their regularly scheduled activities. On the day of the treatment, you may experience some redness and irritation on the skin. This should go away within a day or two. The risk of any side effects, other than slight irritation to the skin, is minimal. 
That being said, your skin will be more sensitive to the sun following the microneedling treatment. Limit sun exposure and be sure to wear sunscreen when you do go outside. Regular use of a cleanser, moisturizer, or sunblock, will allow the skin to heal and promote facial rejuvenation.
If you're ready to find a microneedling provider near you, then call the Feisee Institute today at (703) 457-1040 to schedule a consultation as soon as possible!