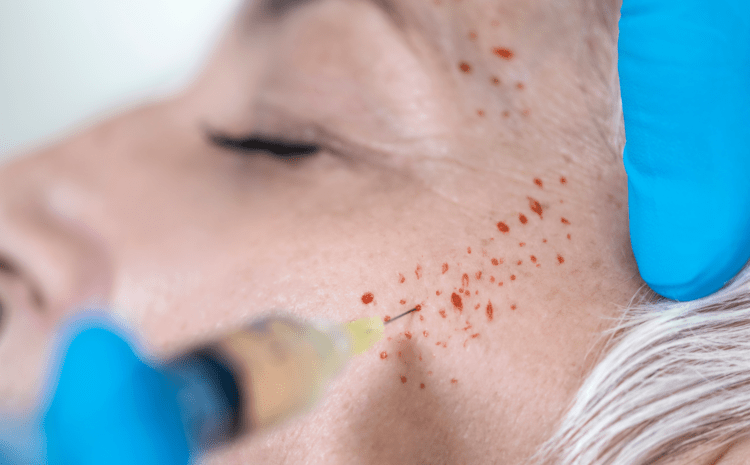 Platelet-rich plasma (PRP) is known as an effective treatment that gives a more rejuvenated appearance to the skin with little to no downtime. There are very few risks of allergies or negative reactions since PRP is derived from your own blood. PRP is blood plasma containing high concentrations of platelets that stimulate stem cells to help the body regenerate at a faster rate. PRP improves skin texture, decreases the appearance of fine lines/wrinkles, and plumps hollowing areas such as cheeks and temples. But how do you find the best PRP facial for you?
What Is The PRP Process Like?
PRP facial rejuvenation usually takes about an hour to complete. A topical numbing cream may be applied an hour beforehand to minimize discomfort during the procedure. After one to four vials of blood are drawn and concentrated plasma-rich cells, platelets, and growth factors are extracted. Then, very thin needles are used to inject the PRP into the skin. Patients typically experience mild stinging during the procedure, but nothing drastic. Injecting PRP directly into your tissue allows your body to absorb and utilize all the benefits of your platelet-rich plasma.
What Are The Results Like?
PRP facial rejuvenation naturally stimulates your body's own collagen production, and it takes about three months for maximum collagen regeneration to occur. Most patients notice an improvement in their skin texture in the first month after the treatment. The usual recommendation is to have two to three treatments done, spaced at six to eight-week intervals. The results of PRP rejuvenation are long term with most patients receiving touch-up treatments annually to further stimulate collagen production.
If PRP facial rejuvenation sounds promising to you, then contact the Feisee Institute at (703) 457-1040 to schedule a consultation as soon as possible to see if it is a viable treatment option for your skin care needs.