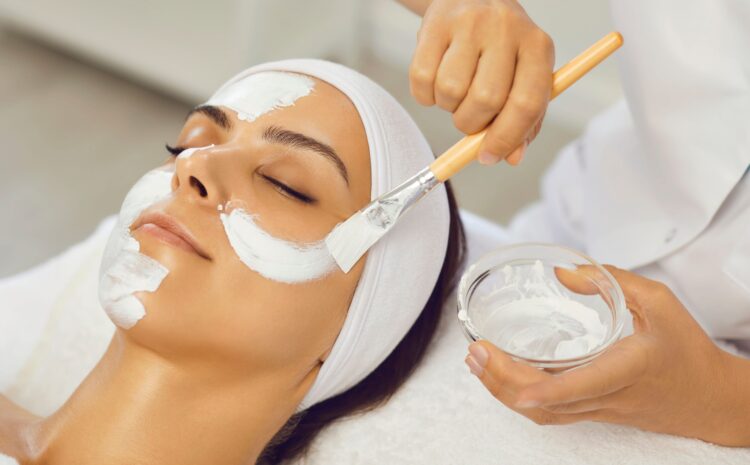 If you're looking for nonsurgical treatments to rejuvenate your skin and body, you're not the only one. Countless people are too, and with the increasing demand for less invasive cosmetic options, we've seen an increase in the number of med spas. 
But what is a med spa? A med spa is a combination of an aesthetic medical center and a day spa that provides nonsurgical aesthetic medical services under the supervision of a licensed physician.
Keep reading if you want to know more about med spas and what the best med spa in Vienna is.
What Is A Med Spa Exactly?
Although med spas may be overseen by practitioners from a wide variety of backgrounds (requirements vary by state), it is best to look for a med spa under the supervision of a board-certified plastic surgeon. Plastic surgeons are trained in both nonsurgical surgical and nonsurgical procedures. Finding a board-certified plastic surgeon is the best path to achieve your goals.
With more med spas opening as less invasive procedures are gaining popularity, how do you know which one is best for your skin and beauty needs? 
Finding a high-quality med spa doesn't have to be a matter of luck. Taking the time to do your research will save you money and help you avoid the hassle. Here are some aspects to consider when evaluating med spas.
What Treatments Are Available At The Med Spa?
Med spas typically focus on providing nonsurgical aesthetic treatments. Some of the common treatments offered by med spas are botulinum toxin injections, injectable dermal fillers, nonsurgical fat reduction, laser hair removal, microdermabrasion, and so on.
Every med spa is different and therefore the procedures offered vary depending on where you go. Before visiting a med spa, you should visit their website or call ahead to see what services are offered and if they apply to you.
Quality Over Quantity
What treatments are on the menu at the med spa? Some larger med spas have a very long list of treatment options that can all be performed with expert skill. However, that's rarely the case. 
It's more likely you can be better served by a med spa that has a more carefully tailored treatment list. This could be a sign that they have carefully reviewed the aesthetic treatment options out there and selected the ones they find are most effective.
Med spa treatments require extensive training and practice, despite the fact that they aren't surgical. Ask questions such as:
How many times have you performed this treatment?

Do you have before and after photos of your patients who have had this procedure?

How long has the supervising doctor been working at the facility? Additionally, what type of training and certification do you have?

Is your supervising physician involved?
Who Is The Supervising Physician?
Plenty of med spas work under medical professionals without actually being supervised closely. It is important to ask the med spa how involved their supervising physician is in their facility. 
Top med spas have experienced aesthetic professionals who work closely with the supervising physician to develop the treatment menu, oversee daily operations, and even consult directly on certain cases. There are good reasons why states require the involvement of a licensed physician in a med spa's operations.
Do They Tailor Their Treatments To Your Needs?
When it comes to skin rejuvenation, many med spa treatment facilities will perform an analysis of your existing skin concerns to come up with a treatment plan to suit your skincare needs. Computerized systems use high-resolution imaging to analyze the health concerns of your facial skin, which will guide your provider in determining a proper course of skin care treatment. Quality med spas will offer a follow-up analysis to analyze how your treatment plan is working.
If they don't tailor their treatments to your specific concerns, then that could be a sign that the staff isn't too experienced or well-versed in the treatment. After all, nobody's skin is the same.
Follow Up Services
Keeping up with a beauty regimen can feel like a full-time job some days. It's hard to stay on track and know when it's time for follow-up treatments or time to explore additional treatments. 
Subscription services, loyalty programs, and monthly memberships offer an easy solution for getting regular, personalized skin care at affordable rates. These kinds of recurring services allow for budget-friendly monthly payments. Additionally, they allow you to track your treatment journey and get easy reminders for when it's time for follow-ups.
They should also be available in case any complications arise, though hopefully, you won't need those kinds of services.
Is A Med Spa The Right Facility For You?
Be sure that the med spa you are going to is able to effectively address the concerns you have. If you have dental concerns, for example, a med spa probably isn't the right facility for you. Be sure to check with your primary physician before making any decisions.
If you're wondering about the best med spa in Vienna, then check out the Feisee Institute and call them at (703) 457-1040 to schedule an appointment and see how you can get started with a plan that works for you!